PEP, or Post-Exposure Prophylaxis, is an HIV treatment that is given soon after a possible HIV infection to keep the virus from taking hold and multiplying in your body.
To work, PEP must be taken within 72 hours (3 days) after a possible exposure to HIV.
WHEN DO I NEED TO TAKE PEP? 
PEP should only be used in extreme circumstances. If you are HIV-negative or don't know your HIV status and believe you may have been exposed to HIV in the last 72 hours and have been involved in other situations such as:
When a condom breaks during sex with a partner of unknown HIV status or a partner with HIV…viral suppression

Through shared needles, syringes, or other equipment used to inject drugs or medicine
Circumstances of sexual assault like rap
During surgical procedures
 If you find yourself in a situation like this, contact a health care provider right away or go to a hospital/clinic right away because this is an emergency, and every minute counts!
In the hospital, the health worker will test, diagnose and help you decide whether PEP is what you need.
THE FOLLOWING SITUATIONS DO NOT REQUIRE PEP: 
• the exposed individual is already HIV positive;
 • the source has been determined to be HIV negative; and
• contact with bodily fluids that do not pose a significant risk, such as tears, non-blood-stained saliva, urine, and sweat 
AKATALEKEKA!
Taking PEP doesn't mean that you're immune to contracting HIV/AIDs and other STDs so  it's  very  important for you to use other HIV prevention methods, like using condoms correctly and consistently, abstaining, etc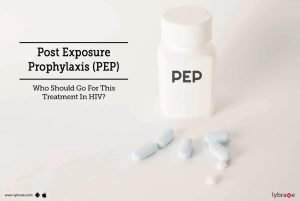 WHERE CAN I FIND PEP? 
PEP is available free of charge in all government facilities and you can also visit SAUTI plus Referral centers near you.
For more info on HIV/AIDS prevention and awareness, SRHR info, contact the SAUTIplus Ssenga here +256414697037
Written by Mwanaisha Musa