As I sit down to write about Leah Namugerwa, a young climate activist from Uganda, I am struck by her unwavering dedication to protecting the earth and inspiring others to join her cause. She may only be a teenager, but Leah's impact on her community and beyond is immense. From leading tree planting campaigns to organizing school strikes and advocating for the enforcement of the plastic bag ban in Uganda, Leah is a force to be reckoned with.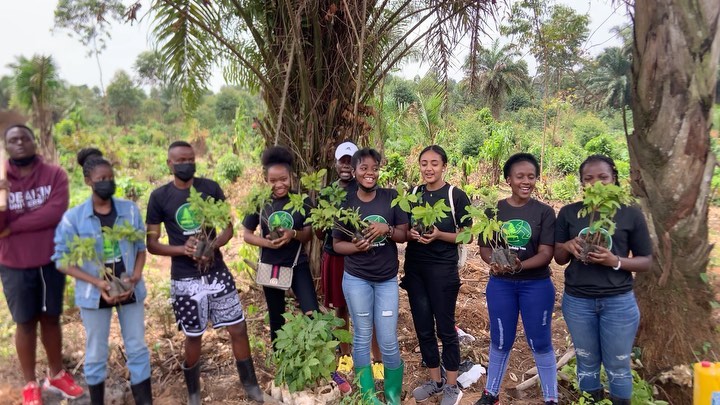 It all started when Leah heard about Greta Thunberg and her Fridays for Future strikes in 2018. Inspired by Greta's bravery, Leah decided to take similar action in her own community. Along with fellow activists, she founded Fridays for Future Uganda and began leading strikes and protests, calling for more climate action and urging her government to take steps to protect the planet.
But Leah's activism goes beyond just striking. She uses social media to spread the message of the importance of protecting the environment and regularly posts photos of herself participating in positive environmental projects like planting trees. She even celebrated her 15th birthday by planting 200 trees and launched the Birthday Trees project to encourage others to do the same.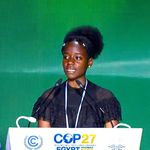 Leah at the COP27 Climate Conference in Egypt
Despite facing opposition and even backlash from law enforcement and the government, Leah continues to fight for what she believes in. She has spoken at climate summits and conferences around the world, including the COP27 Climate Conference in Egypt, and has called on her government to fully implement the Paris Climate Agreement.
As I conclude, I can't help but wonder: if Uganda had more people like Leah, where would we be today? Her tireless work and dedication to protecting the environment is truly admirable, and we should all strive to follow in her footsteps. Thank God for such a great person like Leah, who reminds us that every small action counts in making a difference
Written By
Luther Lear.